First and foremost you are going to want to make sure you get a laptop that will last for all four years or longer if need be.  You aren't going to find that in those cheap $400 range laptops.  You are going to have to spend almost twice that amount or more depending on the needs of the student.
Things to think about when buying a laptop for a college student:
The first thing you should do here is to contact the college or university where your student is going to be attending.  They might have very specific guidelines for which type of computer the students need.  Also ask about software.  A lot of the schools offer students a free version of all the major software programs they might need.   Their versions aren't really free.  The costs are included in school tuition.  Why pay for it twice?  If the student has access to an already paid for version, then go with that one.  This is also true about security programs such as antivirus.  A lot of colleges give it away.  Plus you know that the software the school is giving away will allow the student full access to whatever they need at school.
I am not a big fan of extended warranties.  However, if your son or daughter is going away to school, then you might want to consider getting some insurance coverage on the laptop.  You could even call your home owner's insurance agent and ask if there is coverage for a laptop that gets stolen while your kid is at university.  I would worry more about theft than I would worry about the laptop breaking down.
The larger the screen is on the laptop, the heavier and bulkier it is to carry around.  You might be better off going with a 15 inch or an even smaller 14 inch laptop screen.  Ask the student his or her preference.  Many students incorrectly assume they will prefer the larger 15 and even 17 inch screens.  Then half way through the first semester they realize they made a mistake.  Ultimately a lot of them end up getting another much smaller laptop for school part way through their four years.  Smaller laptops will obviously weigh less.  They take up less desk space which is surprisingly small at many schools.  Remember their desks in class are tiny compared to the one in your home office.
These guys will be using these laptops for everything under the sun, not just school work.  They will need larger hard drives.  A hard drive of 500GB or larger will make for a happy student. You should not have any trouble finding that these days. Most laptops have 500GB and larger drives now.
I think it is wise to purchase a subscription to an online backup service like Carbonite or Mozy before the student heads off to college.  This will make sure that they have their school work backed up.  Then if the laptop breaks down, the hard drive crashes or if the laptop is stolen, they will still be able to retrieve the documents that they have already created.   Losing data is a major disaster to a college kid.  You can safeguard their data for $50-$60 per year.  That is money well spent. Another service that should work well for them is a website called Dropbox.
I would not rely on the student using a backup hard drive or flash drives either.  Students tend to put way more trust in the laptop working properly than they should.  They end up not backing their data up even though they have the ability to.  The online backup services are better.
Some laptops come with a fingerprint scanner or some other form of identification security.  This is also a nice feature but not absolutely necessary.  IBM Lenovo laptops are well known for better security.
It is probably worth a little extra to pay for a better battery for the student.  Long battery life could come in handy if there is little time for charging in between lectures.
Something else to keep in mind for college students is that they will use the laptop less often if they have a nice cell phone that can also access the web.  Iphones work so well that students might spend more time on that screwing around than they would spend screwing around with their laptop.
If you want your student to keep in contact with you over the web using a webcam, then make sure you get a laptop that has one.  Otherwise, you will need to pay extra for one as an accessory.  It is much nicer to just get one that has a built in camera and microphone.
I was talking with some students from SUNY Geneseo and the University of Buffalo.  They tell me that most students prefer the Macbook laptop over a standard Windows based computer.  It seems that has been an ever increasing trend over the last five years.  The Macbook is ideally suited for students who do not need to run engineering software of any kind.
Best Laptop For An Engineering Student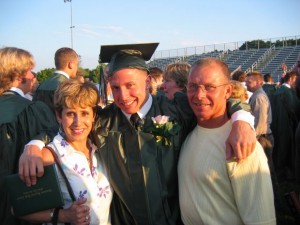 Engineering students may be using math programs that actually make good use of a computer's extra power.  In that case, you might want to pay more for the premium Core i7 microprocessor from Intel.  Those laptops will likely cost more than $1,000.  Make sure you get one that is at least 2.2Ghz also.  A lot of the cheaper Core i7 based machines are slower than 2.0Ghz.   I would definitely stick with an Intel based laptop for an engineering student.  You want the microprocessor to have plenty of cache.  Plus you want it to be utra-reliable.
Engineering students would also appreciate a laptop that has a number keypad on the right hand side of the keyboard.  When they are working with a lot of numbers, they will find it a lot easier and faster to type if that keypad is there.
Aside from the beefier microprocessor and the keypad, you could get by just fine with all of the other standard components that I mentioned.
Best laptop for business school
To my knowledge there isn't anything special that students are going to be doing for business school that would require extra power in their laptop.  A student should get by for four years with the standard Intel Core i5 microprocessor based laptop or an Apple Macbook.
Never get them a Windows based laptop that runs slower than 2.2 Ghz.  That should be the absolute bare minimum.